Online Time Management
Tools and Tips
Online Time Management tools can be found in just about any form these days.  I, for one am grateful for this because...I am always looking for ways to use my time more effectively and be more productive.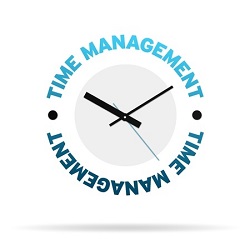 Have ever found yourself frozen in time, trying to do too many things at once?  Do you concentrate on insignificant tasks while putting off the work you really need to do?  Or maybe you're like me sometimes having spent hours in front of your computer and not being able to account for anything that you did.
There are hundreds of online time management apps and tools out there to help you stay organized.  Listed below are some cool tools that I use to help keep me focused on my projects and activities.
 If you are still spinning your wheels…then these online time management tools and tips may be just what you need right now.  Have a look and see how they might improve your circumstances:
Focus Booster - Need to absolutely positively focus on getting something done? Try Focus Booster. This is a digital timer using the Pomodore Technique. This is the technique in a nutshell:
    Remove all distractions.

    Choose a focus task.

    Set the timer to 25 minutes.

    Work on the task until the timer rings.

    Take a 5 minute break.
This tool brings the technique all together and is awesome for completing those things that you absolutely must get done.
DropBox – Simply put…I love it! I love it mainly for its simplicity and ease of use.    DropBox allows you to set up a folder that you can drag and drop files into and they will then be automatically stored in your Dropbox. You can share those files and folders with others.
Another thing I love about it…I can access my Dropbox from anywhere, and files stored in Dropbox become available from any medium that I connect to the program, including other laptops, computers, and mobile devices.
Rescue Time - We live in a very fast paced society these days, so being able to make the most of the time we have is paramount to our ability to lead successful lives.  Rescue Time helps you understand your daily habits so you can focus and be more productive.  Be prepared to be shocked to find out how much time you're wasting.
My Life Organized (MLO) – This is a task management system that helps target what you should be working on to reach your objectives.  I use it for my goal setting activities also.  Check this one out, if you are having difficulty working with your to-do lists, managing all your tasks, and to organizing your goals.
Google Calendar – It's a free calendar form Google.  It syncs with my phone, laptop, desktop and tablet.  Wherever I go I have my schedule at my fingertips.  It's easy to use and has all the features I need to keep my appointments in order.
Evernote - This free productivity tool allows you to collect and write your ideas, thoughts and images in one place.  You can even record your meetings, interviews, speeches and ideas, create lists, add voice or text attachments and share your files with friends.
Dashlane – In this age of passwords, constant need to change passwords and forgotten passwords, you need a great password manager.  Dashlane is a free password manager that allows you to automatically log in anywhere, suggests super strong passwords and lets you know your security score.  
This one is definitely a critical online time management tool for me.  It has given me more piece of mind with my passwords.  It also has a free form filler which I have not used yet but plan to put into place in a few days. For a small annual fee you can Sync Dashlane to all your devices at work, at home, or on the go.
---
If you are not already doing so, start taking advantage of the hundreds of online time management apps and tools out there. This is a very short list since it only includes some of my top picks. Find some that work for you to make your life a bit easier!
Personal Development for Success
Learn to Take Time for Yourself